Blood and Money
Mon, January 25, 2021 @ 1:00 PM

-

3:00 PM

$60.00 – $90.00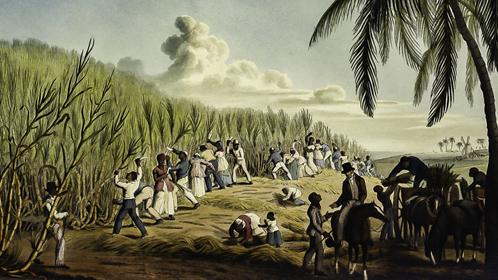 From Primitive Accumulation to Racial Capitalism
A Reprise of the Fall of 2020 Sessions
Capital Studies Group of The MEP is proud to repeat this class for another 10 week term
All tickets are sliding scale. No one is turned away for inability to pay. Email info@marxedproject.org for zoom info if you are unable to pay. The stated fees are for all 10 sessions combined.
The birth and development of capitalism since its origins in the fifteenth century is entirely bound up with the subordination of racialized peoples. Even before capitalism arose – in a process Marx termed the "so-called primitive accumulation" – money and markets were implicated in the rise and fall of states and empires that conquered and enslaved vast numbers of human bodies. This group will address these histories and their persisting consequences. We will read and discuss David McNally's Blood and Money: War, Slavery, Finance, and Empire and Jairus Banaji's The History of Commercial Capitalism, both new works along with the now-classic text Black Marxism: The Making of the Black Radical Tradition by Cedric Robinson. Additional readings will include chapters from Marx's Capital; essays by Robin D.G. Kelley and Barbara Fields; and selections from the July-August 2020 Monthly Review devoted to Racial Capitalism.
The CAPITAL STUDIES GROUP has been meeting on Saturdays for nearly four years. We are a group of workers, students, activists and teachers who have nearly completed a chronological reading all three volumes of Marx's Capital along with other important works such as these sessions will explore. Newcomers are always encouraged to join.